GRACO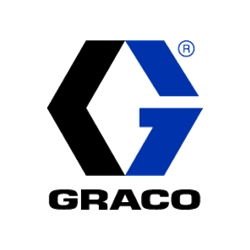 What Type of Graco Spray Equipment Does Your Jobsite Demand?
In the world of insulation, Graco spray equipment can take a beating from the demands of the chemicals that the equipment processes for each application.
With Graco product education materials, routine maintenance is made easy, and your equipment operates at maximum potential. By adhering to Graco's recommended routine schedules, you can avoid costly delays for equipment repair, troubleshooting, and downtime. Also, when the time comes for replacements or upgrades, Intech Equipment & Supply makes it incredibly easy to make product selections with interactive manuals and quality customer service.
When selecting new
Graco spray foam equipment
to add to your fleet, it is important to ensure compatibility, as well as to evaluate your business needs versus what a product offers. Graco sprayers, hoses, and spray guns are compatible and easy to navigate, allowing for multiple mix-and-match combinations that ultimately provide you with the solutions you need.
Your One-Stop-Graco-Shop
From the latest innovations to tried-and-true industry favorites, Intech Equipment & Supply is your one-stop-shop for
Graco SPF equipment
. Allow our team to guide you through everything from cutting-edge Graco InSite Technology to selecting new spray tips or hoses.
Call or visit Intech Equipment & Supply, or
shop our full Graco spray foam equipment lineup
from the comfort of your home or office.
More in Manufacturers
Items Per Page:
1

36573 Results

(Viewing 1 - 12 of 36573)
36573 Results

(Viewing 1 - 12 of 36573)