Graco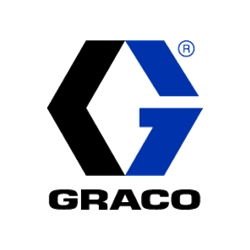 Graco spray equipment takes a beating because it is exposed to chemicals every time you use it on a job site. This is why it is important to follow Graco's recommended maintenance schedule so you can avoid costly delays for equipment repair, troubleshooting, and downtime.
Routine maintenance is easy With Graco's product education materials and helps ensure your equipment will always operate at maximum potential. Also, when the time comes for replacements or upgrades, Intech Equipment & Supply makes it incredibly easy to make product selections with interactive manuals and quality customer service.


When selecting new
Graco spray foam equipment
to add to your fleet, it is important to ensure compatibility, as well as to evaluate your business needs versus what a product offers. Graco sprayers, hoses, and spray guns are compatible and easy to navigate, allowing for multiple mix-and-match combinations that ultimately provide you with the solutions you need.
Your One-Stop-Graco-Shop
Intech Equipment & Supply is your one-stop-shop for
Graco SPF equipment
from the latest innovations to tried-and-true industry favorites. Our technical experts are always ready to help you select a new spray foam machine, choose new equipment to add to your spray foam rig and stock up on parts and accessories.
More in Manufacturers
Items Per Page:
1

36604 Results

(Viewing 1 - 12 of 36604)
36604 Results

(Viewing 1 - 12 of 36604)