graco reactor e-20 basic package
SKU: e20-18kw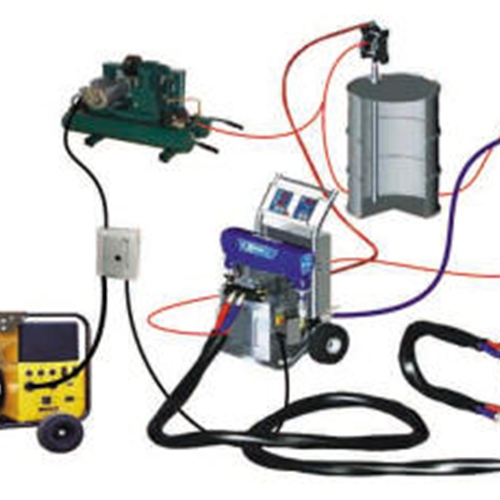 We have experts waiting to help you with any questions you may have.
866-652-9975
PRODUCT DESCRIPTION
E-20 Basic Graco Reactor Package
Eliminate the guesswork and opt for a comprehensive package that ensures compatibility and expertly paired components at Intech Equipment and Supply. Our custom equipment packages feature the industry's best in design and equipment – Ideal to ensure that your jobs stay on schedule and profitable, and that your equipment investments are not wasteful! Learn more today about the Graco Package featuring the E-20 foam proportioner.
The E-20 by Graco is for medium to high output applications, applying up to 30 pounds of spray foam insulation in a single minute. The E-20 combines all of the best Graco features – Including cutting edge technology designed to keep maintenance to a minimum and spraying time to a maximum. Your equipment lasts longer, and with better long term application results.
The E-20 Package includes a comprehensive set up for custom, yet out of the box operation. With the E20-18Kw package, you receive the following:
Bill of Materials:
Graco Reactor E-20 (Electric Foam Proportioner)
1 – 210 ft. heated hose with scuff guard
1 - Hose rack
1 - Fluid temperature sensor
1 - Graco Air Purge Fusion gun
1 - 2 HP electric air compressor
1 - Graco Husky 716 "A" transfer pump
1 - IPM 1:1 "B" transfer pump
1 – Both "A" & "B" transfer hoses
1 - Air supply package
1 - 18 kW gasoline genset
1 - Load center
The E-20 Basic Package does not include installation or training, but additional packages absolutely offer comprehensive equipment and service from the pros here at Intech Equipment and Supply. For more information on the Basic E-20 package, or other custom equipment packages, please
browse the online store
or contact our pros today. Custom packages can be designed around your unique needs built from the ground up, or we can assist in navigating and finding an existing set up that would meet your needs and exceed your expectations!