Founded in 1995, Intech Equipment & Supply has served as a pioneer in the Spray Polyurethane Foam (SPF) insulation industry for several decades.
As a leading spray foam equipment provider, our company offers today's SPF contractors spray foam equipment, mobile spray foam rigs, parts, education and training, troubleshooting, and many other customer support-related services.
Our staff is a talented group made up of leading spray foam equipment experts in the field with 150+ years of combined experience in the residential and commercial SPF roofing space. They are certified experts and have a well-deserved reputation of being the most knowledgeable and helpful customer support professionals in the industry.
With numerous locations across North America, we are proud of our company's history and the contributions Intech Equipment & Supply continuously contributes to the growth and development of the SPF industry as a whole.
Intech was acquired by SPI in October 2022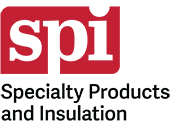 Founded in 1982, Specialty Products and Insulation is a leading value-added distributor and fabricator of insulation and related products, providing industry-best solutions to our customers and suppliers. We conduct ourselves with honesty and integrity, acknowledging our people are our greatest resource. We always strive to be the best. At SPI, we are guided by a singular vision: to be the preferred distributor and fabricator in the insulation industry.
Our products are used in thermal, acoustic, and fire protection applications. Across commercial, industrial, marine, and OEM markets, you will find SPI products in a range of projects. SPI's product lines include 35,000 SKUs in a variety of applications. Our biggest product line is insulation systems for all imaginable applications. We also make OEM products, passive fire protection systems, acoustical panels, and other specialty products.
Our broad footprint covers most of North America, with sales and service centers throughout the United States and Canada. By working with domestic and international alliances, SPI serves a diverse customer base.
Our people are our most important asset and remain the company's secret to growth and prosperity. By employing a skilled, talented workforce, SPI creates lasting relationships with our customers. We are a family, and we want each customer to feel welcome.
SPI is a leading provider of superior solutions for the insulation and architectural industries. Not only do we provide industry-best service to our customers, but we also provide innovative distribution for our vendor partners.
Learn More