Roofmaster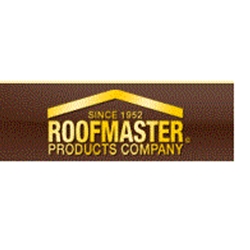 In 1952, Roofmaster® Products Company was born out of the energy and vitality that made Post War America the richest and most successful economy in the world.
In those early years, companies like Roofmaster® made their name by bringing new labor saving equipment and innovative products to a nation that was building its future. Today, half a century later, Roofmaster® remains dedicated to the commercial, residential and technical product aspects of the roofing industry, and has become the world's largest manufacturer and wholesale distributor of quality commercial roofing equipment, tools, accessories and related supplies.
Currently, Roofmaster® manufactures nearly 60 different proprietary products exclusively for the commercial roofing industry. The Roofmaster® name continues to serve as a leading symbol of design and engineering excellence of innovative products that has come to mean job-tested, field reliable products.
Roofmaster® has set the standard for service. Since the early 1950's, Roofmaster® has maintained a complete service department capable of repairing most makes of asphalt kettles, spray pump systems, single ply welders and small gasoline engines used by roofers. In addition, Roofmaster®'s experienced staff averages 15 years per person of experience in the industry. This insures you of the best source of information in the roofing trade.
Whether your application is BUR, Cold Process, Single Ply, or Tile, we have the equipment, the tools and the knowledge to help you get the job done right.