Your Guide to Spray Foam Insulation Equipment
New Guide Available for Download!
Download "Your Guide to Spray Foam Insulation Equipment" today!
If you are new to the Spray Polyurethane Foam (SPF) insulation industry, it is important to understand that the success of any SPF application ultimately depends on the effectiveness of your foam insulation equipment.
The choices you make now about the spray foam insulation equipment you invest in will contribute to your business' future success.
This new, comprehensive guide features information to help you get started or expand your spray foam insulation business, as well as recommendations on the equipment you should purchase.
The guide highlights:
How to figure out your equipment needs based on a variety of factors
Aspects to think about when shopping for spray foam equipment
Equipment must-have for your mobile rig
Reasons why optimizing your foam insulation equipment investment now will pay off down the road
Download our free guide today, or for information about our foam insulation equipment for sale, click here.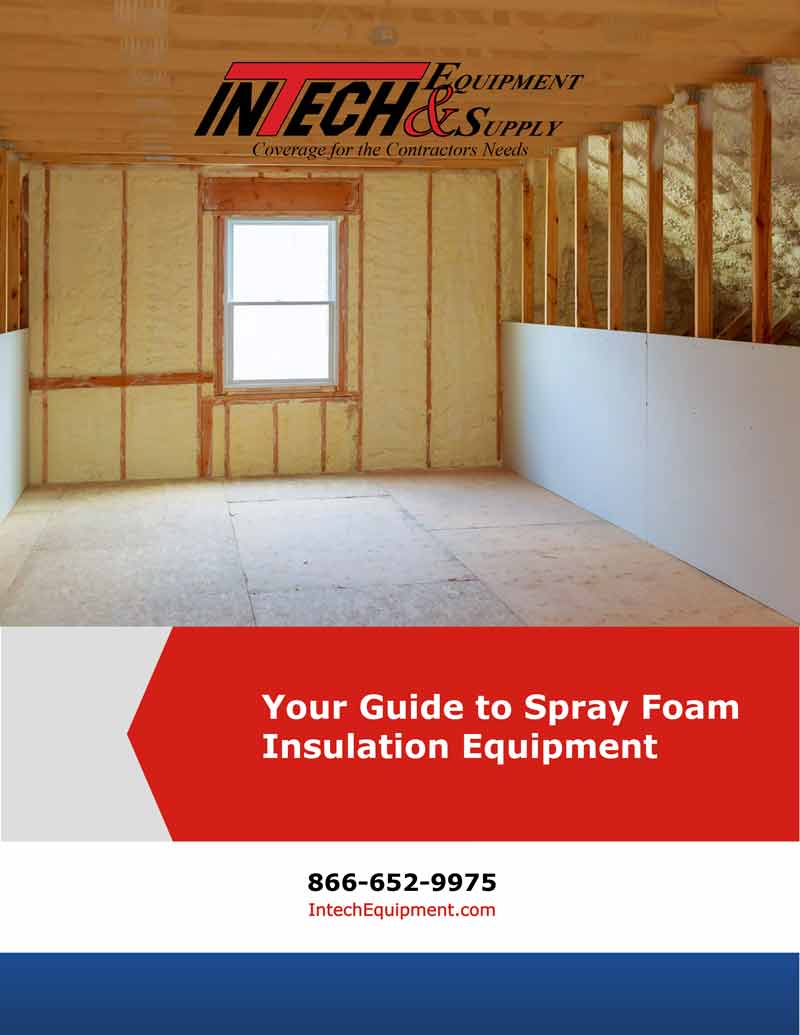 Featured Spray Foam Machines
Intech Equipment & Supply is proud to be a top distributor of PMC and Graco products, including these proportioner models:
Shop for spray foam insulation equipment
Part of establishing a safe job site is ensuring you have the proper safety equipment. Intech Equipment & Supply has a wide selection of personal safety equipment available through our online store, as well as top spray foam insulation equipment.
SHOP NOW