Hot Off the Press! Intech Equipment & Supply's Newest eBook:
"How to Consider the Total Cost of Ownership on Spray Foam Equipment"
When you are a Spray Polyurethane Foam (SPF) insulation business owner, there are many factors that come into play when you decide how to fulfill your equipment needs.
Options include buying new or used equipment, renting and leasing renting. This is not to mention the various options you have when it comes to model and brand. Leasing and rental often comes with a rent- or lease-to-own option; new or used equipment is commonly financed.
However, it's important to realize that the actual price of SPF equipment does not stop just because you pay for a piece of machinery or supplies. In fact, numerous factors continue to impact how much SPF equipment "costs," including the SPF itself, as well as operation, maintenance and repair costs.
This is where the total cost of ownership comes into play.
In our latest research project, we've developed a new eBook: "How to Consider the Total Cost of Ownership on Spray Foam Equipment." This eBook, which you can download for free here, highlights the importance of looking past the actual price tag on SPF equipment, but also considering the value of unparalleled customer service.
The new eBook also addresses why today's SPF professionals should make an effort to understand the full impact and far reach that a nationwide provider can have on their business throughout the purchase process and well beyond.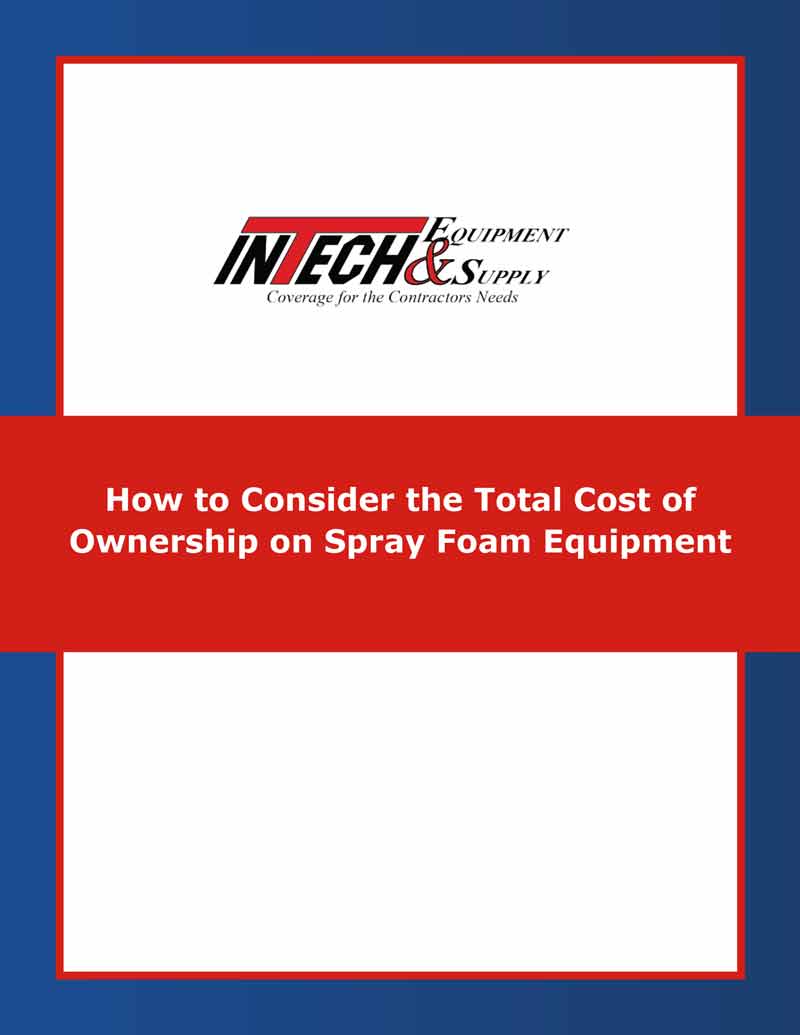 Featured Spray Foam Machines
Intech Equipment & Supply is proud to be a top distributor of PMC and Graco products, including these proportioner models:
Shop for spray foam insulation equipment
Part of establishing a safe job site is ensuring you have the proper safety equipment. Intech Equipment & Supply has a wide selection of personal safety equipment available through our online store, as well as top spray foam insulation equipment.
SHOP NOW