What Are the Advantages of Buying Used Spray Foam Equipment?
Mobile spray foam rigs make it easy for you to house your spray foam equipment, including your proportioner, compressor, generator, and other related SPF equipment.
This new guide also includes information about when and why you should consider investing in a spray foam rig, as well as a list of the basic equipment you should always include in your rig.
Download our free guide, "Introduction to Spray Foam Rigs" to get a thorough overview of how to leverage a mobile spray foam rig to grow your business.
Download The New Guide Today!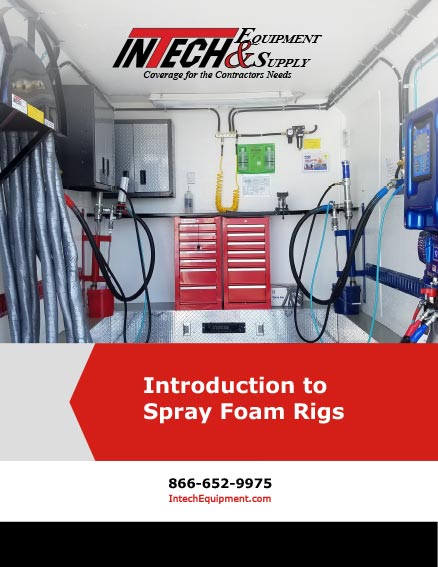 Featured Spray Foam Machines
Intech Equipment & Supply is proud to be a top distributor of PMC and Graco products, including these proportioner models:
Shop for spray foam insulation equipment
Part of establishing a safe job site is ensuring you have the proper safety equipment. Intech Equipment & Supply has a wide selection of personal safety equipment available through our online store, as well as top spray foam insulation equipment.
SHOP NOW