Used Spray Foam Supplies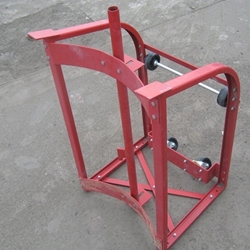 Understanding Your Needs
As SPF contractors, we must face it: in an industry that requires a moderately high level of investment and equipment that often carries a hefty price tag, alternatives are rare.
At Intech Equipment & Supply, our goal is to change and enhance your experience as an overall customer, and as a representative of the spray foam or roofing industry.
By providing alternatives, such as
used rigs
and
refurbished spray foam machines
, we aim to provide affordable, reliable used spray foam supplies and pieces of equipment. For example, our custom fabrication of spray rigs transitions quite easily into being able to provide quality
used spray foam equipment
, as we are familiar with industry needs.
The bottom line is that our team of experts has developed a deep understanding of the entire spray foam and roofing industries. Because knowing the equipment and supplies inside and out is our job, it also makes us highly qualified to provide trusted used spray foam materials and used spray foam supplies.
We offer everything from used trucks for sale, used kettles, trailers,
used roofing equipment
, spray foam equipment, generators, and much more. If you cannot find what you are looking for online, contact us today as our used inventory is constantly changing.
We will trade in your old equipment and give you credit for new spray foam supplies, or you can browse our huge selection of used spray foam equipment available for purchase.
Contact us today!
Items Per Page:
6 Results

(Viewing 1 - 6 of 6)
6 Results

(Viewing 1 - 6 of 6)