e-20 upgraded package
SKU: E-20UpgradedPKG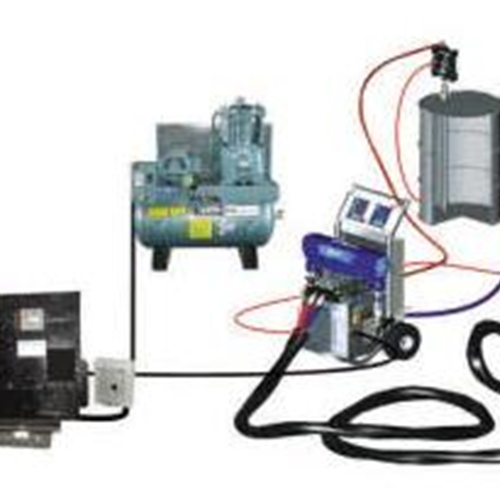 We have experts waiting to help you with any questions you may have.
866-652-9975
PRODUCT DESCRIPTION
Graco Upgraded Reactor E-20 Package
For foam insulation and coatings requiring medium to high output, the Electric Reactor E-20 by Graco is an excellent choice for the busy contractor. The E-20 can apply up to 30 pounds of foam insulation per minute, and with built in system diagnostics and material data – You get complete control. With Intech's Upgraded Reactor E-20 Package, our pros have put together a complete set up – eliminating the guesswork, and allowing you to get straight to the solution. Put our experience, industry feedback and equipment expertise to work on your job sites with the Upgraded Reactor E-20 Package!
Graco E-20 Electric Reactor for Foam Insulation and Roofing Coatings Features and Benefits
Advance temperature control with hybrid heaters
More up time, less maintenance
Long lasting components - seals on valves, control board on module heater – All designed to provide longer equipment life
No tap settings on hose heat transformer
Simple maneuverability
Lower pumps featuring quick knockdown for easy maintenance
Pressure and heater controls are digital
Graco Upgraded Reactor E-20 Package Includes
Graco E-20 Electric foam insulation reactor
210 Feet – Heated hose with scuff guard
Hose rack for convenient storage
Graco Fusion AP spray gun
Two transfer pumps

o Graco Husky 716 A
o International Pump Manufacturing (IPM) 1:1 B

Fluid temperature sensor
Air supply package
25 KW diesel Genset Generator

Select Graco at Intech Equipment and Supply for a winning combination of equipment and service – and trust your jobsite productivity to the best possible combination in high to medium output foam insulation applications. Combining the Reactor E-20, Fusion AP Spray Gun and more – Productivity will hit new limits thanks to advancements in maintenance reduction and improvements in equipment component longevity. Shop All Graco at Intech Equipment and Supply, or give us a call today for the E-20 Upgrade Package, custom solutions, general inquiries and more.