64 cu ft hot box heater
SKU: HB64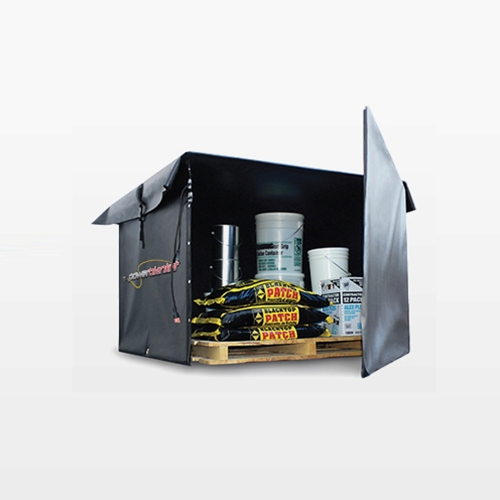 We have experts waiting to help you with any questions you may have.
866-652-9975
PRODUCT DESCRIPTION
Hot Bot Heater HB 64 by Powerblanket
With the hot box heater by Powerblanket, GreenHeat Patented technology provides an efficient and affordable means to deliver heat evenly. Preventing materials and products from freezing or overheating not only saves waste, but ensures that when application time comes – you are not in for any surprises due to temperature neglect.
The HB64 provides 64 cubic feet of storage space, featuring a structurally sound free standing frame – Assembly, disassembly and storage are a breeze every single time. For temporary storage, localized heat or transporting – The Hot Box can provide a valuable, efficient heat solution. You have total control over the temperature with the digital thermostatic controller, and a max temperature of 120 Degrees Fahrenheit, + or – 10 Degrees.
Common Hot Box Uses: Temporary Job site heating solutions – Set up and take down are fast and easy Localized Heating – Save money versus heating an entire warehouse or semi Remote locations – Get heat where you need it most Transporting – Every day, easy to move – easy to set up Heat pallets – Paint, resins, caulks, epoxies, and more
Keep temperature sensitive materials preserved, keep your jobs moving – and protect your material investments all with the Powerblanket Hot Box Heater. Side and top access doors provide for easy reach, and the compact portable size is ideal for storage in between use. The HB64 is certified for safety standards – UL / CSA / CE. Order yours today at Intech Equipment and Supply, and Browse the full Powerblanket
equipment line up
.
Powerblanket Use Example:
Alaska's Quick Road Repair used the Powerblanket Hot Box to save their sales, materials and ultimately their reputation. Their product, Instant Road Repair (IRR) was being used in a demo at Juneau airport. The IRR had to be brought up to the recommended working temperature, and prior to the hot box heater - They were using a ceramic forced air heater. During the presentation, the product overheated 40 degrees past the recommended temp – and failed to perform properly. Quick Road Repair lost the sale, a pallet of product and temporarily, their pride. Moving forward, their go to heat source is the Powerblanket Hot Box Heater.
64 cubic feet – HB64 Hot Box Heater- 4' x 4' x 4' 120 V 1,440 Watts 12.00 Amps