5 gallon bucket heater
SKU: BH05-RR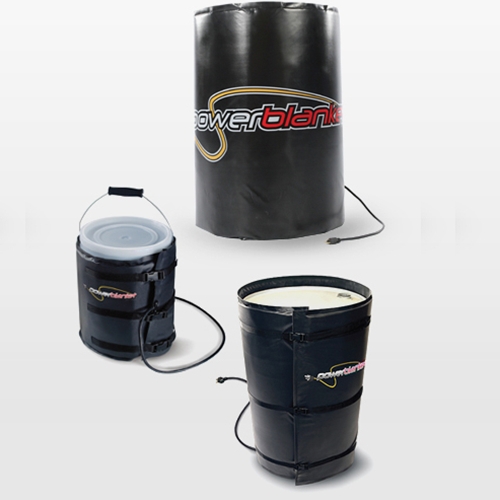 We have experts waiting to help you with any questions you may have.
866-652-9975
PRODUCT DESCRIPTION
Bucket Heater for 5 Gallon Bucket - Powerblanket
If you haven't deployed Powerblanket heating products on your job sites yet – Now is the time to forget what you know about the typical industry supplemental heating equipment, costs and performance – Because Powerblanket takes it to a whole new level. At the beginning of the product line up is the 5 gallon bucket Powerblanket bucket heater – as one of the smallest equipment heater solutions, the BH05-RR is a great starter into the Powerblanket worlds. Before long, undoubtedly your investment will impress and keep you coming back for more.
The BH05RR 5 gallon bucket heater – one of the more commonly used and simple alternative heating sources required on a multitude of jobs – Is packed with features that not only get the job done right, but gets it done for less money and with a better, more consistent result. The BH05 Bucket heater distributes heat evenly across materials stored in a 5 gallon bucket – and with Rapid Ramp heating technology – Materials reach recommended temperatures faster but without the risk of burning or damage to your materials. The RR series operates on an internal, preset temperature thermostat – To bring materials within 5 degrees plus / minus of a maximum temperature of 100 degrees Fahrenheit.
Ditch the band heaters you are used to – and come to the world of
efficient, reliable heating
– and innovative equipment that gets the job done right every time. Shop all alternate heat source equipment – From the 5 Gallon bucket up to 55 gallon drum - And additional lines include thaw blankets, cylinder heaters and more. For custom ordering, bulk or specific questions – Contact our pros to coordinate today. Powerblanket has a heat solution that can be customized to meet your needs.
Bucket Heater – 5 Gallon
Rapid Ramp 100°F (fixed) ± 10°F 120 V 60 /120 Watts 0.50/ 1.00Amps