contractors explosion-proof canister fan 25ft
SKU: CVFEX25KIT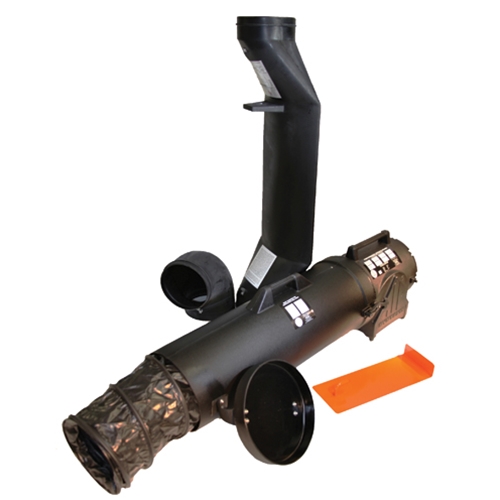 We have experts waiting to help you with any questions you may have.
866-652-9975
PRODUCT DESCRIPTION
Hazardous Location Ventilation with CVFEX25Kit
Simplifying set up while adhering to the strict safety regulations when working in a hazardous environment has never been easier or more affordable. With the Air Systems International CVFEX25KIT you can eliminate the guesswork of product/equipment compatibility and take solace in this prepared kit that includes the entire set up for ventilation in a confined space. When you need an explosion – proof set up choosing a durable and reliable piece of equipment can be the difference in money well spent and a dangerous waste of time. Trusting these experts with over 28 years of experience gets you the proper set up, and equipment that meets industry regulations providing you safety and peace of mind.
The CVFEX25Kit includes the CVF-8EXP axial fan, ideal for ventilation of confined space in general construction, man hole work, petrochemical tank work, boilers, and virtually any other hazardous environment that you encounter on a job site. The fan itself meets NEC requirements for user wiring with a sealed on and off switch. It is approved by UL and CSA standards for operation in Class I (Group C & D) and Class II (Groups E, F, & G) environments requiring explosion proof equipment.
Air Systems Internationals' CVFEX25Kit combines the explosion proof axial fan, conductive ducting (25 feet), the conductive canister (with 6 feet of conductive ducting), the Saddle Vent set up including the 90 degree angle, and lastly, the universal mount. The Saddle Vent ventilation kit alone is worth its weight in gold, saving you valuable time in set up and adjustments that are seen on a typical site involving a confined space work area. Learn all of the
great benefits
of the Saddle Vent here at Intech Equipment and Supply!
Place your order today online, or contact one of our pros for additional assistance and any questions that you may have arise. Our expertise combined with the extensive resources of Air Systems International makes this the perfect one stop shop for your hazardous environment ventilation needs.