hutchins hustler "2000"
SKU: MAC-402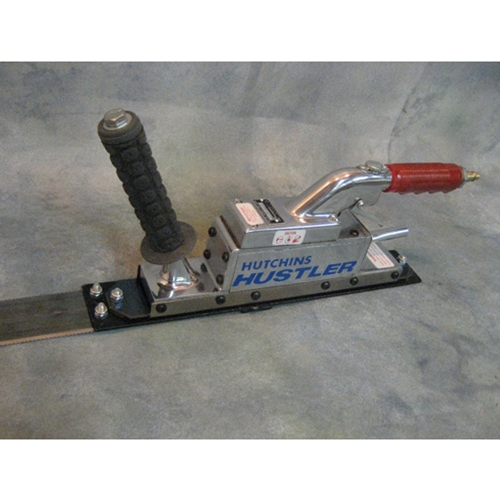 We have experts waiting to help you with any questions you may have.
866-652-9975
PRODUCT DESCRIPTION
THIS ITEM IS OBSOLETE, AND NO LONGER AVAILABLE
Hutchins Hustler Saw for Spray Foam Insulation
For those in the spray foam insulation industry that are currently in the market for a powered foam saw, the Hutchins Hustler 2000 saw might be perfect for you. Hard working and dependable, the Hutchins Hustler is a foam saw that allows the user to easily cut ½ pound open cell foam. Removal during application and for prep work is an important part of the process, and this saw offers a great solution.
Updated from past models, The Insulation Station has perfected the functionality and usability factors with this foam cutter. With comfort factored in, modifications have been completed to ensure that insulation contractors can easily use and service this tool. The double bladed edge and the newly designed trigger and handle all come together for a time-saving solution for spray foam insulation removal. In addition, users are able to stay in control at virtually any position during cutting, as this saw has been meticulously designed to provide strong, steady grip.
The Hutchins Hustler is made in the USA, and is able to be completely rebuilt or modified. The saw comes equipped with a Hutchins Hustler 2000 air motor, known for being one of the most durable models in our industry. Conversion kits and parts are also available to ensure that your spray foam insulation saw is kept running at peak performance.
Choose a product that has been tested and passed all of the rigorous conditions that our line of work has to offer.
The Insulation Station
, a company that got its start in the industry out in the field, and has been building its reputation based on hands-on experience ever since. Find the solution you have been searching for in spray foam removal with the Hutchins Hustler 2000 foam saw, and find it with the pros at Intech Equipment and Supply